The Malabar House
Hotel e ristorante in città.

India, Fort Cochin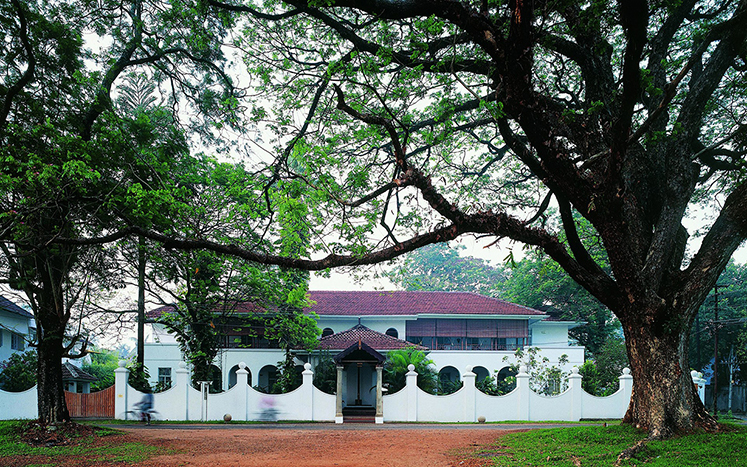 Unico al mondo :
"Esplorate le backwaters del kerala sulla barca eco-friendly dell'hotel."
Mervin Isaac, Maître de Maison, presenta la sua proprietà:
The Malabar House è ben più di un edificio storico molto ben ristrutturato, è un vero e proprio museo le cui collezioni di opere tradizionali o contemporanee rispecchiano la composita cultura del Kerala e creano una passerella tra Oriente e Occidente. Il tutto circondati da un comfort totale. Il Malabar Junction, rinomato ristorante, e Divine, il suo wine bar, uniscono la tradizione del sud dell'India e la modernità. In programma: musica classica o una performance di danza, cure ayurvediche per ringiovanire corpo e anima, tuffo nella storia e nella cultura di Fort Cochin, oppure gita alle backwaters del Kerala sulla barca ecologica dell'hotel.
Services
Parcheggio
I bambini sono i benvenuti
Activités
Affitto biciclette
Tutte le sere danza classica o programma musicale sul palco nel giardino a seconda delle condizioni meteo
Sei in possesso di un cofanetto o di un assegno regalo CRÉATION?
Chiama:
+ 91 484 221 6666
Indirizzo
The Malabar House
1/269 Parade Road
682 001
Fort Cochin
India
Email:
malabar@relaischateaux.com
anni per utilizzarlo *
540 maison in tutto il mondo
Livraison en 48h *
Pagamento sicuro
Consegna 48 h
* per la Francia metropolitana
La Maison des
à Paris
Acquistare sul posto
assegni e Cofanetti regalo

33 Boulevard Malesherbes
75008 Paris, France
+33 (0)1.58.18.30.00

Du mardi au vendredi : 10h-19h
Le samedi : 10h/13h et 14h/19h