Le Grand Véfour
Restaurant in town.

France, Paris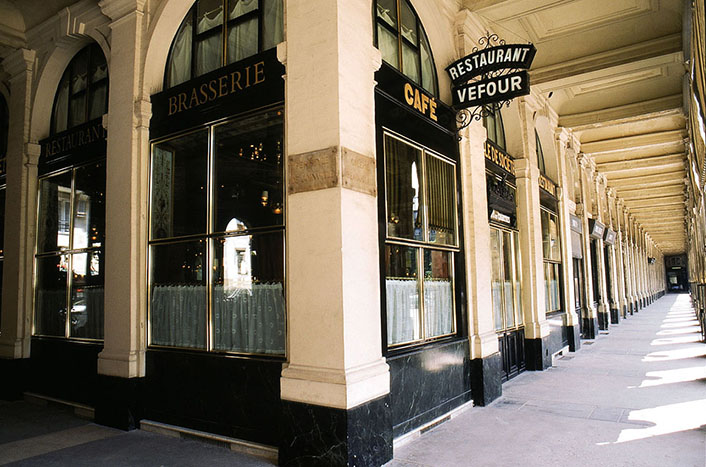 Unique in the world:
"Frequented in the past not just by napoleon and josephine but also by victor hugo and colette."
Flavien Develet, Maître de Maison, presents his property:
After more than thirty years of passion, sharing and inventiveness, Chef Guy Martin has created a cuisine which is like him, modern, sensuous and daring. A cuisine which associates pleasure and wellbeing, awakens the senses and creates emotions. Each dish is a masterpiece at this historic restaurant overlooking the gardens of the Palais Royal, frequented in the past not just by Napoleon and Josephine but also by Victor Hugo and Colette. The flavours of the world come together in grilled turbot and artichokes with pineapple-sage infused oil, or green pea ice-cream.
Are you in possession of a CRÉATION Gift Certificate or Box?
Call:
+33 (0)1 42 96 56 27
Address:
Le Grand Véfour
17, rue de Beaujolais
75001
Paris
France
Email:
vefour@relaischateaux.com