Restaurant Guy Lassausaie
Restaurant in the country.

France, Chasselay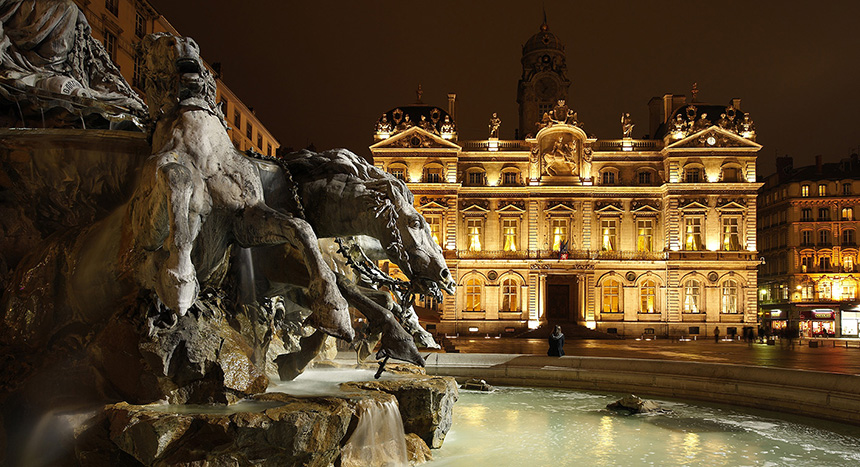 Unique in the world:
"The restaurant's contemporary décor, with canvases by lyon painter jean fusaro."
Marie-Annick Lassausaie, Maître de Maison, presents his property:
When, in 1984, Guy Lassausaie (Best Craftsman of France) took over a the restaurant founded eighty years earlier by his great-grandfather, he became the fourth generation in the kitchen of this former coaching inn. He brings to this family heritage his experience of top restaurants and now serves dishes which blend traditional Lyon cuisine with ideas picked up on his travels: sea bass fillet, rye and caviar pancake and fine artichoke purée or loin of suckling pig with a mango dressing – his combinations of ingredients are sometimes surprising, and always successful! The restaurant's contemporary décor, with canvases by Lyon painter Jean Fusaro, provides the perfect setting in which to enjoy them.
Services
Car Park
Children welcome
Are you in possession of a CRÉATION Gift Certificate or Box?
Call:
+ 33 (0)4 78 47 62 59
Address:
Restaurant Guy Lassausaie
1 rue de Belle Sise
69380
Chasselay
France
Email:
lassausaie@relaischateaux.com
year validity *
540 properties around the world
48 h to 72 h delivery *
secure payment
100% Relais & Châteaux
* for metropolitan France only
La Maison des
in Paris
Acheter sur place des
and boxes on site

33 Boulevard Malesherbes
75008 Paris, France
+33 (0)1.58.18.30.00

From Tuesday to Friday : 10AM-7PM
On Saturday : 10AM/1PM and then 2PM/7PM - Summer closure from 5 to 17 August.