Château de Montreuil
Hotel and restaurant in a village.

France, Montreuil sur Mer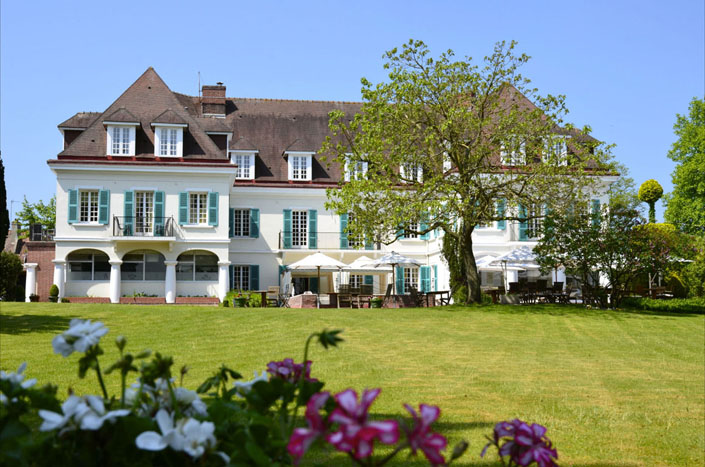 Unique in the world:
"The country retreat of the wooster/rothschild family."
Christian and Lindsay Germain, Maîtres de Maison, present their property:
Lindsay and Christian Germain, the owners of this manor house just a stone's throw from Le Touquet and the Channel Tunnel, have combined the best of England and France to make a visit to the Château de Montreuil an absolute must. When English charm meets French fine dining, it makes for a seriously enjoyable stay. Lunch on the terrace, dine with friends, or simply relax in the flower garden with a book, a glass of champagne, or a cup of tea, at what was once the country retreat of the Wooster/Rothschild family. A stroll along the ramparts of the town and some of the finest beaches on the Opal Coast await.
Services
Car Park
Garage
Children welcome
Activités
Canoeing/kayaking
Hunting
Horseback riding
Fishing
Golf 9 holes
Golf
Polo
Biking
Sailing
Mountain biking
Garden
Garden tours
Sand yacht
Are you in possession of a CRÉATION Gift Certificate or Box?
Call:
+33 (0)3 21 81 53 04
Address:
Château de Montreuil
SA Germain Clemans
62170
Montreuil sur Mer
France
Email:
montreuil@relaischateaux.com