Restaurante Akelare
Restaurant in the country.
Spain, San Sebastián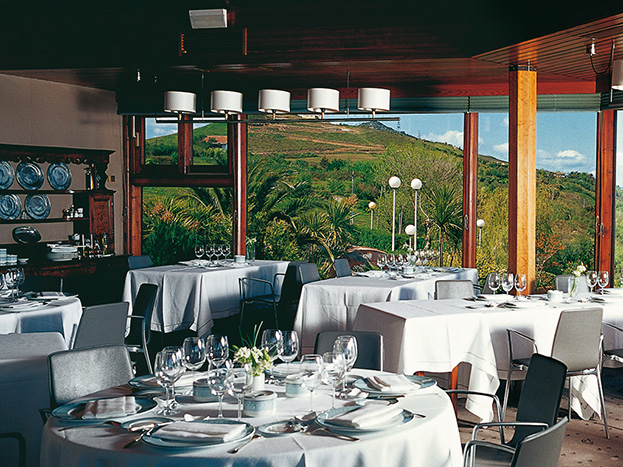 Unique in the world:
"Enjoy the impressive panoramic views of the cantabrian sea from mount igeldo while dining."
Pedro Subijana Reza, Maître de Maison, presents his property:
"Successful creations start with the best products. Each dish must be approached with the daring of a young chef, the experience of a mature man and the wisdom of an elder." The personality of Chef Pedro Subijana, always striving to do better and his constant quest for innovation have made him an ambassador for new Basque cuisine. He adds a "personal touch" to traditional recipes: hake and its "kokotxa", oyster leaf and "mussel beans". Enjoy the impressive panoramic views of the Cantabrian sea from Mount Igeldo while dining at this restaurant located just five minutes from the centre of Saint Sebastián.
Services
Car Park
Children welcome
Are you in possession of a CRÉATION Gift Certificate or Box?
Call:
+ 34 94 331 12 09
Address:
Restaurante Akelare
P° Padre Orcolaga 56 (Igueldo)
E-20008
San Sebastián
Spain
Email:
akelare@relaischateaux.com
year validity *
540 properties around the world
48 h to 72 h delivery *
secure payment
100% Relais & Châteaux
* for metropolitan France only
La Maison des
in Paris
Acheter sur place des
and boxes on site

33 Boulevard Malesherbes
75008 Paris, France
+33 (0)1.58.18.30.00

From Tuesday to Friday : 10AM-7PM
On Saturday : 10AM/1PM and then 2PM/7PM - Summer closure from 5 to 17 August.