Hôtel Londra Palace
Hotel and restaurant on the lagoon.

Italy, Venezia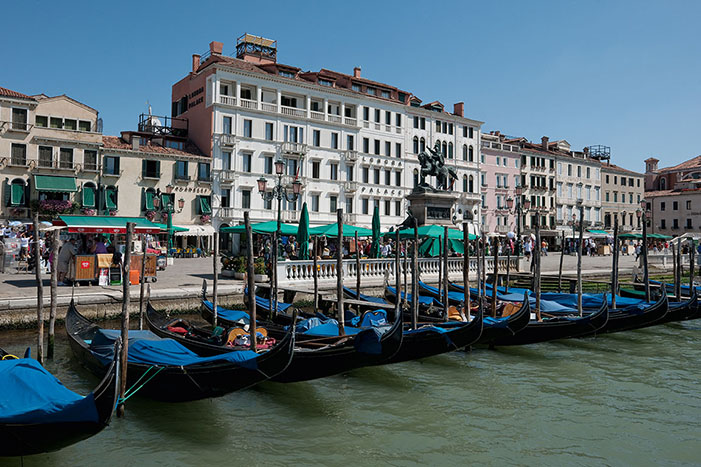 Unique in the world:
"One hundred windows look out over the san marco basin and the lagoon."
Alain Bullo, Maître de Maison, presents his property:
This historic hotel prides itself on having, over its life of 150 years, received artists and celebrities such as Tchaikovsky, D'Annunzio and Borges, who were captivated by the Londra Palace and its dream location. Piazza San Marco is a stone's throw away, as are the vaporetti and gondolas to explore the canals. One hundred windows look out over the San Marco Basin and the Lagoon, however the views over the roofs and church towers from the other side of the building are no less beautiful. Biedermeier-style furniture, tapestries and brocades adorn the elegantly decorated rooms, and the restaurant adds a creative touch to the great classic dishes of Venetian cuisine.
Are you in possession of a CRÉATION Gift Certificate or Box?
Call:
+ 39 041 52 005 33
Address:
Hôtel Londra Palace
Riva degli Schiavoni, Castello 4171
30122
Venezia
Italy
Email:
londra@relaischateaux.com
year validity *
540 properties around the world
48 h to 72 h delivery *
secure payment
100% Relais & Châteaux
* for metropolitan France only
La Maison des
in Paris
Acheter sur place des
and boxes on site

33 Boulevard Malesherbes
75008 Paris, France
+33 (0)1.58.18.30.00

From Tuesday to Friday : 10AM-7PM
On Saturday : 10AM/1PM and then 2PM/7PM - Summer closure from 5 to 17 August.