Kashiwaya
Restaurant in town.

Japan, Osaka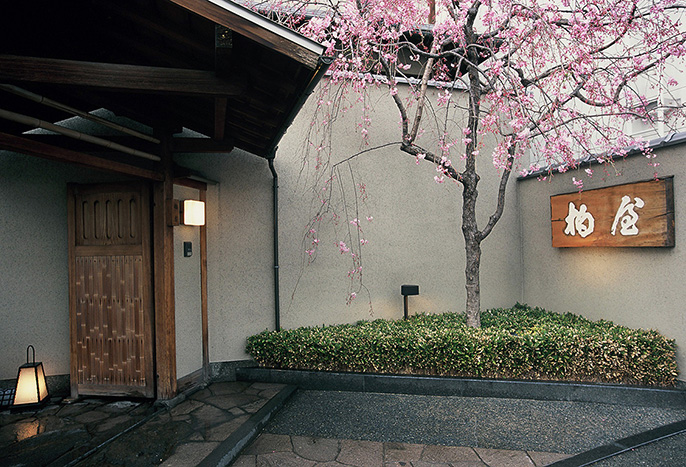 Unique in the world:
"In this acclaimed traditional ryotei restaurant."
Hideaki Matsuo, Maître de Maison, presents his property:
In this acclaimed traditional Ryotei restaurant on the outskirts of Osaka, Japan's landmark city, Kashiwaya offers modern Japanese food in a dining room designed in the "Sukiya" style, Japan's traditional format for tea ceremonies: Fusuma sliding doors, shoji paper screens, tatami mats and Tokonoma reception rooms, each executed in a contemporary style. The menu is limited to just eight dishes, which are changed every month. The specialities of the famous Chef Hideaki Matsuo include Amadai, a dish made with grilled tile fish marinated in a salt shrimp "shiokara" dip, and puffer roe boiled in sake, floating on a turnip soup.
Services
Car Park
Children welcome From 6 Years
Are you in possession of a CRÉATION Gift Certificate or Box?
Call:
+81 (0)663 86 22 34
Address:
Kashiwaya
2-5-18 Senriyama-nishi, Suita-shi
565-0851
Osaka
Japan
Email:
kashiwaya@relaischateaux.com