Il Borro
Hotel and restaurant in a village.

Italy, San Giustino Valdarno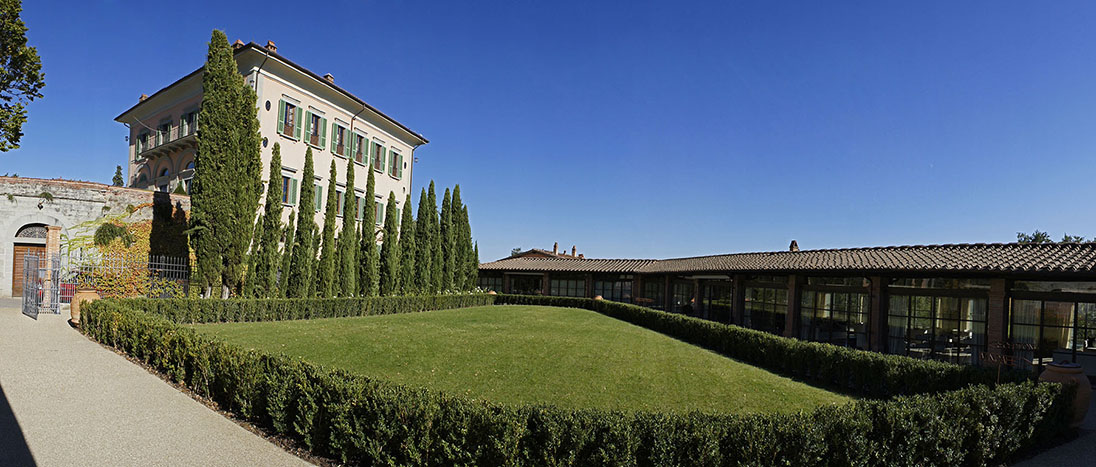 Unique in the world:
"In this superb 700 hectare tuscan estate, time would appear to have stood still."
Fabrizio Prato, Maître de Maison, presents his property:
In this superb 700 hectare Tuscan estate, time would appear to have stood still.This property belonging to the Ferragamo family is an oasis of charm in the image of a mediaeval village with a 19th century villa, farm and farm buildings. Wines and olive oil are produced here by traditional methods – they are an integral part of the landscape of the region. Whether you are strolling through the narrow streets of the village, relaxing at the pools, enjoying treatments at Il Borro Spa or the traditional cuisine at Osteria del Borro with local ingredients, you will experience the same pleasure: that of a particular art of living imbued with calm and elegance.
Services
Car Park
Valet
Children welcome
Activités
Horseback riding
Golf
Tennis on site
Biking
Indoor bike
Mountain biking
Hot air ballooning
Archery
Wine tasting
Cooking classes
Lessons with local artisans
Are you in possession of a CRÉATION Gift Certificate or Box?
Call:
+ 39 055 977 053
Address:
Il Borro
Località Borro 1
52024
San Giustino Valdarno
Italy
Email:
ilborro@relaischateaux.com