Atrio Restaurante Hotel
Restaurant and hotel in town.
Spain, Cáceres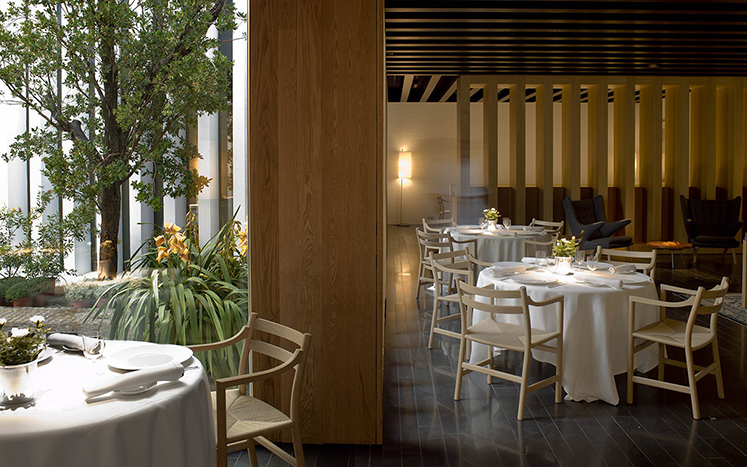 Unique in the world:
"Sublime architecture by emilio tuñón álvarez and luis moreno mansilla, masters of modern design."
Carmina Marquez, Maître de Maison, presents his property:
Located inside the walled town of Cáceres with its extraordinary Almohad, Gothic, Renaissance and colonial buildings, Atrio boasts sublime architecture by Emilio Tuñón Álvarez and Luis Moreno Mansilla, masters of modern design. In the heart of the old stone buildings of this medieval town, Chefs José Polo and Toño Pérez prepare cuisine with unique, authentic flavours in a heavenly, extremely contemporary setting. Truffles, pasta and mushrooms, razor clams with cured Iberian ham, pig's trotters, oyster and other gourmet creations are in complete harmony with the splendid building.
Services
Garage
Valet
Children welcome
Activités
Hunting
Horseback riding
Golf
Biking
Mountain biking
Are you in possession of a CRÉATION Gift Certificate or Box?
Call:
+34 92 724 29 28
Address:
Atrio Restaurante Hotel
Plaza de San Mateo n°1
E-10003
Cáceres
Spain
Email:
atrio@relaischateaux.com