Summer Lodge Country House
Hotel and restaurant in a village | United Kingdom, Evershot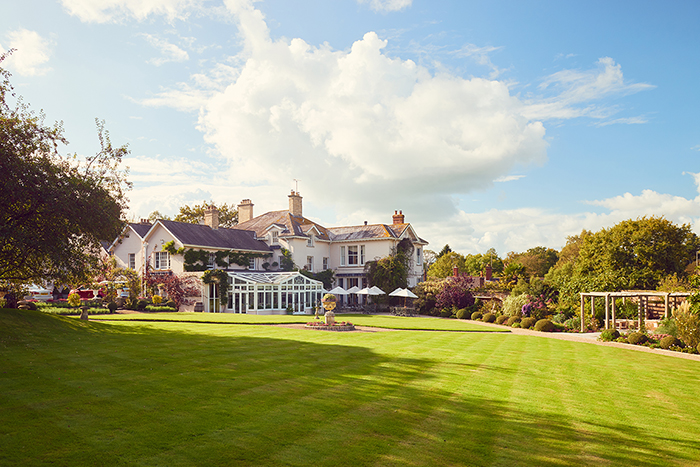 "Unique in the world:a cellar boasting over 1400 wines, and the 300 whiskeys and 100 brandies that are on offer"
Charles Lotter, Maître de Maison, presents his property:
Deep in the heart of the rolling Wessex countryside and only a short drive from the dramatic rocks and fossils of the world renowned Jurassic Coast, little has changed from the days it was immortalised in the novels of Thomas Hardy. Summer Lodge remains a magical escape from the prosaic realities of the 21st century. Set in nearly two hectares of idyllic gardens, with a croquet lawn, indoor pool, health spa, and a collection of richly furnished guest rooms and suites, it's a small world in itself. Add in a restaurant of international repute, one of the best cheeseboards in the UK, and the 200 whiskies and 100 brandies that are on offer, plus service that manages to be wonderfully discreet yet impressively thoughtful, and it's easy to see why guests come from so far and wide.
Services
Car Park
Garage
Valet
Children welcome
Activités
Horseback riding
Fishing
Golf 9 holes
Golf
Polo
Rafting
Water skiing
Tennis on site
Biking
Indoor bike
Sailing
Croquet
Special conditions for this Gift Box
Room category: Suite, Suite with separate lounge corner
Proposed exceptional activity: A visit to "Sculpture by the Lakes"
Period of acceptance of the box: throughout the year, 05/11; 02/10; 03/12; 24/12; 25/12; 31/12 and except for: 24/12 - 25/12 - 31/12 - 03/12 - 06/08 - 05/11 - 02/10 - 03/09 - 02/07 - 04/06 - 07/05
Are you in possession of a CRÉATION Gift Certificate or Box?
Call:
+ 44 (0)1935 482000
Address:
Summer Lodge Country House
9 Fore Street
DT2 0JR
Evershot
United Kingdom
Email:
summer@relaischateaux.com