Restaurant Mosconi
Restaurant in town.
Luxembourg, Luxembourg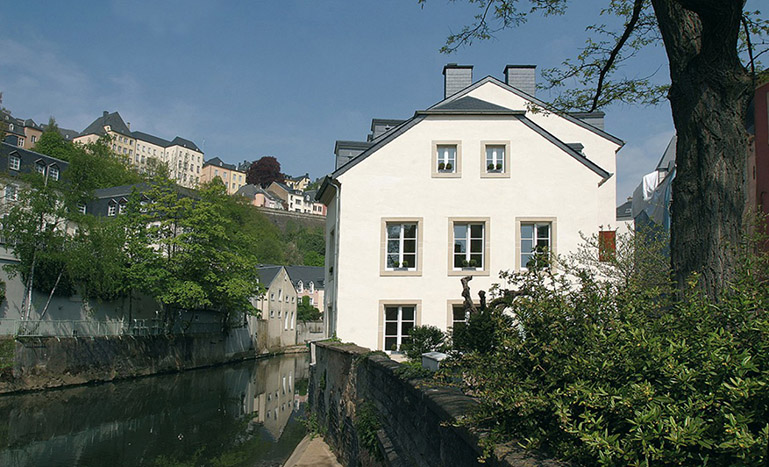 Unique in the world:
"Eight-course set menu of pasta dishes."
Ilario and Simonetta Mosconi, Maîtres de Maison, present their property:
An Italian in Luxembourg… Originally from Lombardy, Ilario Mosconi takes his country's culinary reputation to new heights. His key to success can be summed up in one word: authenticity. "From veal from the Piedmont to Sicilian tomatoes, not to mention white truffles from Alba, 90 per cent of his products come directly from Italy", explains Ilario's wife Simonetta Mosconi, who takes the same care over the restaurant and the guests that Ilario does of his cooking. Discover what can be done with simple products like basil and ricotta at this restaurant on the banks of the River Alzette, with its magnificent eight-course set menu of pasta dishes.
Services
Valet
Children not allowed
Are you in possession of a CRÉATION Gift Certificate or Box?
Call:
+ 352 54 69 94
Address:
Restaurant Mosconi
13, rue Munster
L-2160
Luxembourg
Luxembourg
Email:
mosconi@relaischateaux.com
year validity *
540 properties around the world
48 h to 72 h delivery *
secure payment
100% Relais & Châteaux
* for metropolitan France only
La Maison des
in Paris
Acheter sur place des
and boxes on site

33 Boulevard Malesherbes
75008 Paris, France
+33 (0)1.58.18.30.00

From Tuesday to Friday : 10AM-7PM
On Saturday : 10AM/1PM and then 2PM/7PM - Summer closure from 5 to 17 August.