The Malabar House
Hotel and restaurant in town.

India, Fort Cochin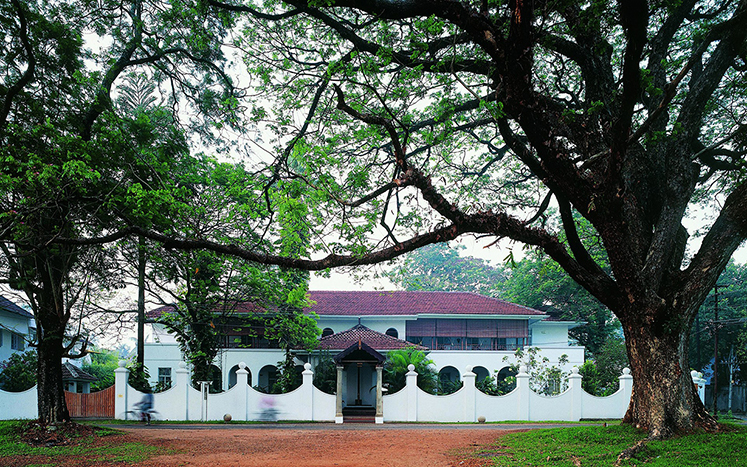 Unique in the world:
"Explore kerala's backwaters on the hotel's own eco-friendly house boat."
Vinay Madhav. R Nambier, Maître de Maison, presents his property:
The Malabar House is more than a beautifully designed heritage hotel. It is an art hotel, home of a carefully curated collection, highlighting Kerala's composite culture as a passage between East and West. The rooms are comfortable and the service is flawless. Malabar Junction, the hotel's renowned restaurant and Divine, its wine lounge, combine the tradition of South India with exciting culinary innovation. Enjoy classical music or a dance performance on the patio's stage, rejuvenate body and soul at the ayurvedic centre, step into the history and culture of Fort Cochin, and explore Kerala's backwaters on the hotel's own eco-friendly house boat.
Services
Car Park
Children welcome
Activités
Biking
Daily live South Indian classic music at the stage (subject to weather conditions)
Are you in possession of a CRÉATION Gift Certificate or Box?
Call:
+ 91 484 221 6666
Address:
The Malabar House
1/269 Parade Road, Fort Cochin
682 001
Fort Cochin
India
Email:
malabar@relaischateaux.com
Recipient
of a Création ?
> Enter your card number
Fermeture exceptionnelle du service commercial du Mercredi 29 Mars 2017 à partir de 15h au Vendredi 31 Mars 2017 à 9h00
From Tuesday to Friday : 10AM-7PM
On Saturday : 10AM/1PM and then 2PM/7PM

A prestigious gift for your customers or to motivate your teams.
Contact us