Maison Pic
Restaurant and hotel in town.

France, Valence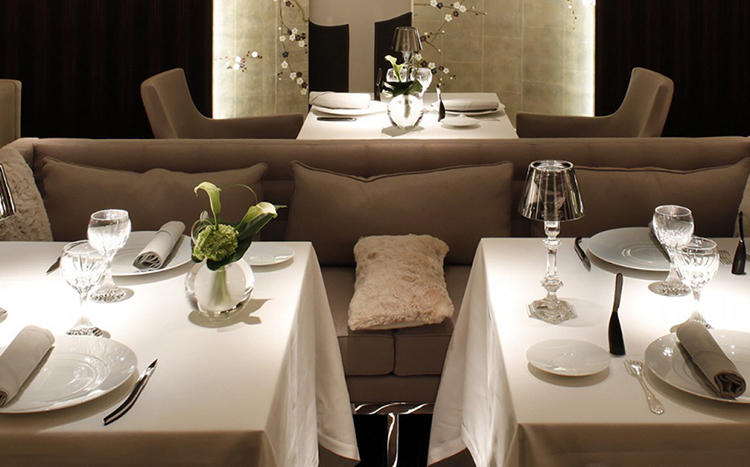 Unique in the world:
"Each and every one of this original chef's dishes is a work of creative art and she wants you to know its history."
Stéphane Caputo, Maître de Maison, presents his property:
Take inspiration from the world of fragrance to create sauces with complex depths of flavour; evoke childhood memories by pairing orange blossom with carrots as a finishing touch; create a dessert that resembles a monochrome painting: Anne-Sophie Pic's cuisine, with its sensitive touch, is proud to be "feminine" in what is still a man's world. She is widely travelled, boasts a wealth of experience and seeks to share the emotions this brings – each and every one of this original and emblematic woman Chef's dishes is a work of creative art and she wants you to know its history. Similarly, the hotel boasts contemporary yet warm refinement and is set in a delightful Mediterranean garden.
Services
Car Park
Garage
Valet
Children welcome
Activités
Canoeing/kayaking
Hunting
Horseback riding
Fishing
Golf
Polo
Rafting
Skiing
Cross-country skiing
Biking
Sailing
Mountain biking
Are you in possession of a CRÉATION Gift Certificate or Box?
Call:
+ 33 (0)4 75 44 15 32
Address:
Maison Pic
285, avenue Victor-Hugo
26000
Valence
France
Email:
pic@relaischateaux.com
year validity *
540 properties around the world
48 h to 72 h delivery *
secure payment
100% Relais & Châteaux
* for metropolitan France only
La Maison des
in Paris
Acheter sur place des
and boxes on site

33 Boulevard Malesherbes
75008 Paris, France
+33 (0)1.58.18.30.00

From Tuesday to Friday : 10AM-7PM
On Saturday : 10AM/1PM and then 2PM/7PM - Summer closure from 5 to 17 August.