EOLO - Patagonia's Spirit
Hotel and restaurant in the country.

Argentina, El Calafate - Santa Cruz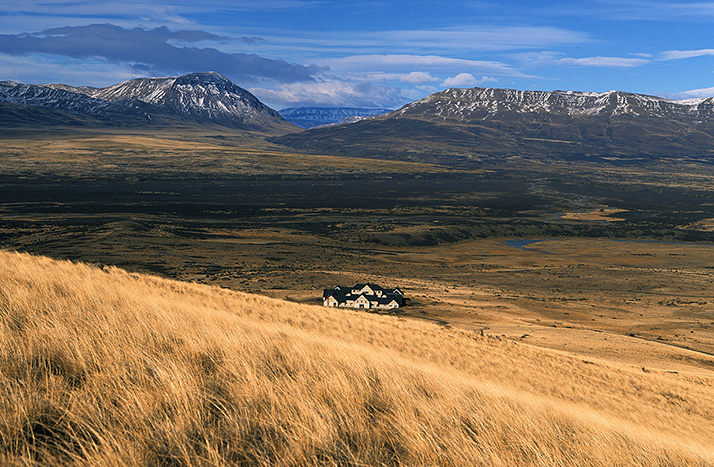 Unique in the world:
"Incredible views of glaciers, the largest lake in argentina and the andes mountains."
Valentin Virasoro, Maître de Maison, presents his property:
Eolo embodies the spirit of Patagonia, its indigenous roots, the personal experiences of the first European and criollo settlers and those of the adventurers from across the world who still head for this legendary land today. This magical lodge is located on an estate that stretches over 4,000 hectares near El Calafate, on the route to the Perito Moreno glacier. Here in the valley of La Anita, nothing can disturb the tranquility. Set off and explore unspoiled nature, relax in the indoor pool and savor delicious cuisine while taking in the incredible views of glaciers, the largest lake in Argentina and the Andes Mountains.
Services
Car Park
Valet
Children not allowed
Activités
Canoeing/kayaking
Horseback riding
Fishing
Mountain biking
Horseback riding
Trekking
Birdwatching
Wildlife viewing
Ice trekking
Glacier lakes navigation
Climbing and mountaineering
Four wheel drive
Cultural visits
Are you in possession of a CRÉATION Gift Certificate or Box?
Call:
+54 11 4700 0075
Address:
EOLO - Patagonia's Spirit
Ruta Provincial N 11 km 23
9405
El Calafate - Santa Cruz
Argentina
Email:
eolo@relaischateaux.com