Le Taha'a Island Resort & Spa
Hotel and restaurant on the seafront
French Polynesia, Patio-Taha'a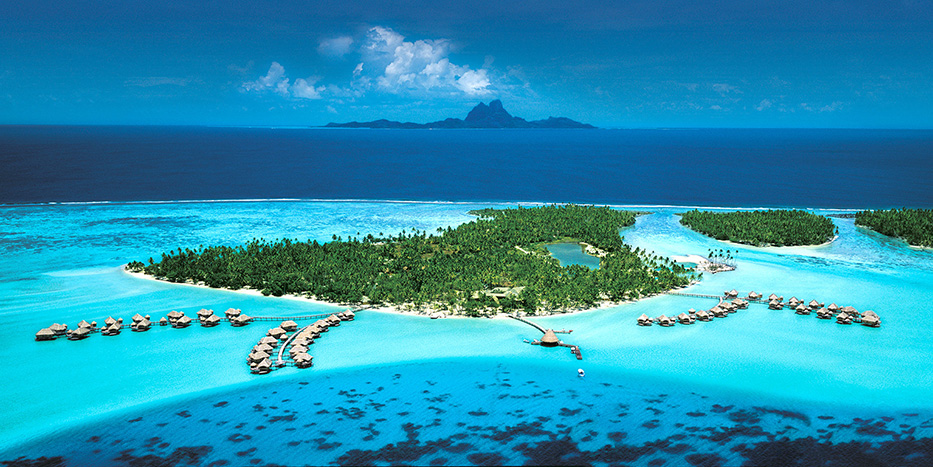 Unique in the world:
"famous for its lush vanilla plantations and its black pearl farms."
Julien Bressolles, Maître de Maison, presents his property:
Designed in authentic Polynesian architectural style, Le Taha'a is situated on a beautiful islet of the archipelago of the Society Islands. This coral sand island is a five-minute-boat ride away from Taha'a island, famous for its lush vanilla plantations and its black pearl farms. Idyllic, intimate and wonderfully preserved, the thatched huts on stilts of this retreat are in the heart of a natural setting of fascinating beauty, where an enchanting vanilla fragrance and the scents of lush tropical vegetation fill the air. The lagoon has crystal-clear waters and splendid colours and there is an exceptional coral garden.
Equipements
Terrace
Lift / Elevator
Outdoor
Activités
Canoeing/kayaking
Fishing
Diving
Water skiing
Tennis on site
Indoor bike
Sailing
Aquatic safari
Jet-ski
Discovery of islands
Cultural visits
Are you in possession of a CRÉATION Gift Certificate or Box?
Call:
+ 689 40 608 400
Address:
Le Taha'a Island Resort & Spa
B.P. 67
98733
Patio-Taha'a
French Polynesia
Email:
letahaa@relaischateaux.com
year validity *
540 properties around the world
48 h to 72 h delivery *
secure payment
100% Relais & Châteaux
* for metropolitan France only
La Maison des
in Paris
Acheter sur place des
and boxes on site

33 Boulevard Malesherbes
75008 Paris, France
+33 (0)1.58.18.30.00

From Tuesday to Friday : 10AM-7PM
On Saturday : 10AM/1PM and then 2PM/7PM - Summer closure from 5 to 17 August.