Restaurant Initiale
Restaurant in town.

Canada, Québec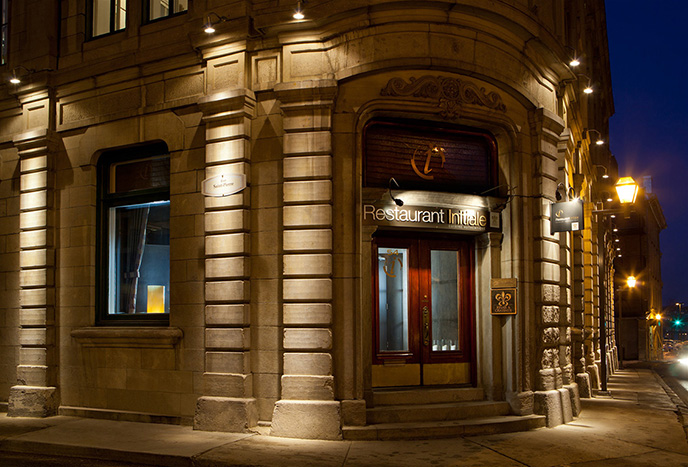 Unique in the world:
"Exploding and harmonious flavours."
Rolande Leclerc, Maître de Maison, presents his property:
Yvan Lebrun's motto is "simplicity and precision." And it seems to work well for this Chef, originally from the fishing village of Cancale in Brittany. Together with his partner Rolande, he has created one of the best restaurants in North America. His love of food and the pure delight of his guests spur him on to combine the very best of French and Québecois culinary tradition. The gifts of the sea and the land, the noble and the rustic all combine to create exploding and harmonious flavors. Here, hearts of palm are made into flour, dandelion honey becomes a smooth ice cream, maple syrup appears regularly and, of course, oysters have a starring role.
Services
Car Park
Children welcome
Are you in possession of a CRÉATION Gift Certificate or Box?
Call:
+1 418 694 1818
Address:
Restaurant Initiale
54, rue Saint-Pierre
G1K 4A1
Québec
Canada
Email:
initiale@relaischateaux.com