Restaurant Hôtel de Mikuni
Restaurant in town.

Japan, Tokyo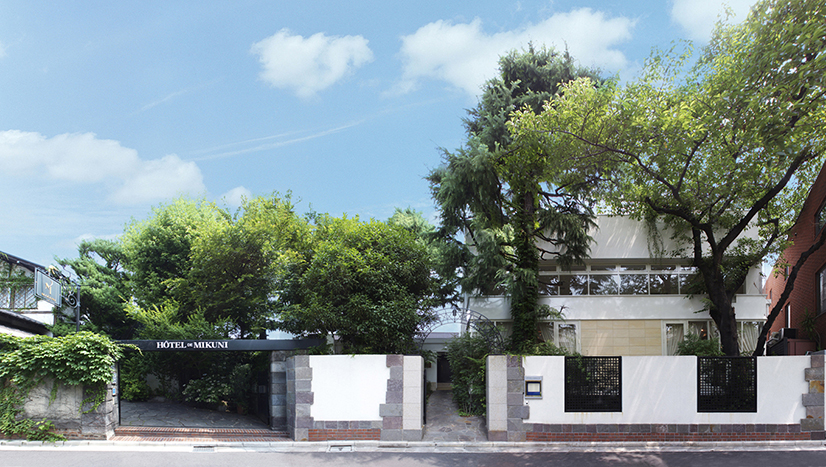 Unique in the world:
"The famous seabass borsch, mikuni-style."
Hiroaki Oshikiri, Maître de Maison, presents his property:
Chef Kiyomi Mikuni, a maestro in the art of adding a Japanese flourish to French cuisine, has one of the most sought after restaurants in Tokyo. Thyme, rosemary and chervil are skillfully paired with maitake, a fragrant mushroom, and kaiware, a local herb. The best of both cultures are showcased in daring creations like the famous seabass borsch, Mikuni-style, pan-fried langoustines from Odawara and carrot cube fricassee in vermilion butter essence. In honour of the masters who inspired him, Kiyomi Mikuni's menu also features Paul Bocuse's truffle soup, Alain Chapel's lobster salad and chicken liver gateau in a crayfish butter sauce.
Are you in possession of a CRÉATION Gift Certificate or Box?
Call:
+81 (0)333 51 38 10
Address:
Restaurant Hôtel de Mikuni
1-18 Wakaba
160-0011
Tokyo
Japan
Email:
mikuni@relaischateaux.com