Restaurant Christopher Coutanceau
Restaurant on the seafront.

France, La Rochelle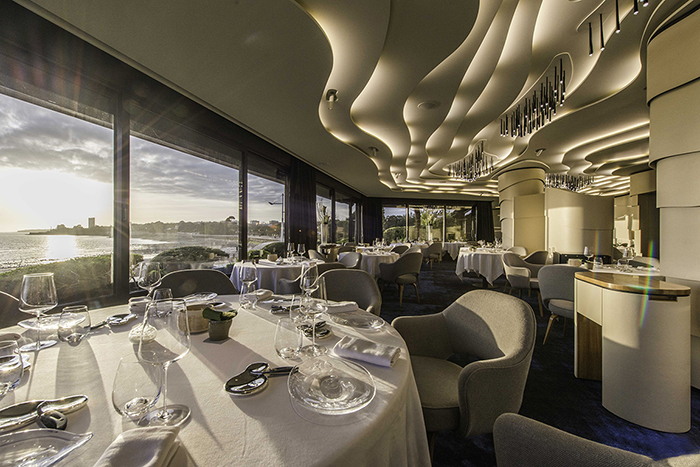 Unique in the world:
"Just imagine a world where your pleasure comes first."
Nicolas Brossard, Maître de Maison, presents his property:
Concurrence beach stretches out at the foot of this beacon of gastronomy in the Charente. Just imagine a world where your pleasure comes first. The clocks have stopped on this Relais & Châteaux road to happiness letting you share a memorable experience. Today Chef Christopher has been strongly influenced by his father's legendary culinary rigour on which he puts his own personal stamp. However, the "signature" of the restaurant has not changed: superb seafood, sourced that very morning at the harbour market, creativity and passion for fine dining. Dare to ask for the secret behind that crispy line-caught sea bass in a shellfish foam.
Services
Car Park
Children welcome
Are you in possession of a CRÉATION Gift Certificate or Box?
Call:
+ 33 (0)5 46 41 48 19
Address:
Restaurant Christopher Coutanceau
Plage de la Concurrence
17000
La Rochelle
France
Email:
coutanceau@relaischateaux.com
year validity *
540 properties around the world
48 h to 72 h delivery *
secure payment
100% Relais & Châteaux
* for metropolitan France only
La Maison des
in Paris
Acheter sur place des
and boxes on site

33 Boulevard Malesherbes
75008 Paris, France
+33 (0)1.58.18.30.00

From Tuesday to Friday : 10AM-7PM
On Saturday : 10AM/1PM and then 2PM/7PM - Summer closure from 5 to 17 August.