Château Cordeillan-Bages
Restaurant and hotel in a vineyard.

France, Pauillac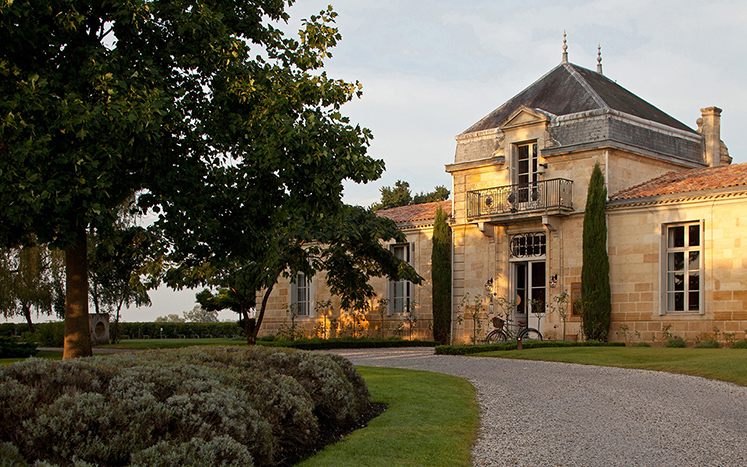 Unique in the world:
"Close to château lynch-bages, grand cru classé of pauillac, this 17th century charterhouse invites you to discover true art de vivre."
Céline de Labrousse, Maître de Maison, presents his property:
On the route of the châteaux, close to Château Lynch-Bages, grand cru classé of Pauillac, this 17th century charterhouse invites you to discover true art de vivre. Around a garden, the bright guestrooms with their muted, timeless décor, the pool, the sauna and the terraces near the vineyards create a haven of well-being. In the dining room, two-star Chef Jean-Luc Rocha, Best Craftsman of France, refines the products of the South West and proposes a delightful dialogue between a contemporary cuisine and the Bordeaux grand crus. Visits to châteaux, tasting classes, elaboration of own wine, strolling with the family in the village… Share the savoir-vivre of Epicurean Médoc.
Services
Car Park
Valet
Children welcome
Activités
Hunting
Horseback riding
Fishing
Golf
Diving
Polo
Water skiing
Biking
Indoor bike
Sailing
Mountain biking
Village of Bages
Wine tasting
Are you in possession of a CRÉATION Gift Certificate or Box?
Call:
+ 33 (0)5 56 59 24 24
Address:
Château Cordeillan-Bages
Route des Châteaux
33250
Pauillac
France
Email:
cordeillan@relaischateaux.com
year validity *
540 properties around the world
48 h to 72 h delivery *
secure payment
100% Relais & Châteaux
* for metropolitan France only
La Maison des
in Paris
Acheter sur place des
and boxes on site

33 Boulevard Malesherbes
75008 Paris, France
+33 (0)1.58.18.30.00

From Tuesday to Friday : 10AM-7PM
On Saturday : 10AM/1PM and then 2PM/7PM - Summer closure from 5 to 17 August.