Fortaleza do Guincho
Hotel and restaurant on the seafront.

Portugal, Cascais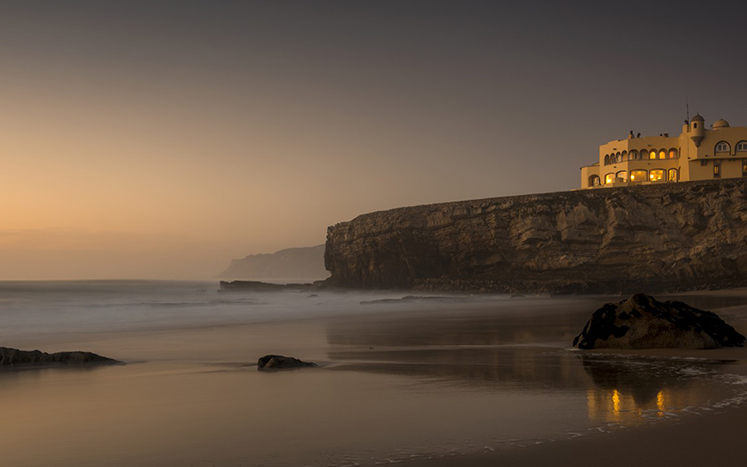 Unique in the world:
"Along with the cabo da roca lighthouse fortaleza do guincho is the most westerly point in europe."
Petra Sauer, Maître de Maison, presents his property:
Along with the Cabo da Roca lighthouse Fortaleza do Guincho is the most westerly point in Europe. Atlantic waves crash against the rocks at the foot of this impressive building. At the entrance, two cannons turned towards the ocean remind you that you are entering an ancient fortress. This is a building of character and immense charm, with preserved 17th century interiors, delicious cuisine and the beach just two steps away. Try water sports, play golf, or go to the casino in Estoril. For vibrant culture and nightlife, Lisbon is just 30 km away.
Services
Car Park
Children welcome
Activités
Horseback riding
Fishing
Golf 9 holes
Golf
Polo
Water skiing
Tennis on site
Biking
Sailing
Mountain biking
Are you in possession of a CRÉATION Gift Certificate or Box?
Call:
+ 351 214 870 491
Address:
Fortaleza do Guincho
Estrada do Guincho
P-2750-642
Cascais
Portugal
Email:
guincho@relaischateaux.com
year validity *
540 properties around the world
48 h to 72 h delivery *
secure payment
100% Relais & Châteaux
* for metropolitan France only
La Maison des
in Paris
Acheter sur place des
and boxes on site

33 Boulevard Malesherbes
75008 Paris, France
+33 (0)1.58.18.30.00

From Tuesday to Friday : 10AM-7PM
On Saturday : 10AM/1PM and then 2PM/7PM - Summer closure from 5 to 17 August.