Restaurant Gill
Restaurant in town.

France, Rouen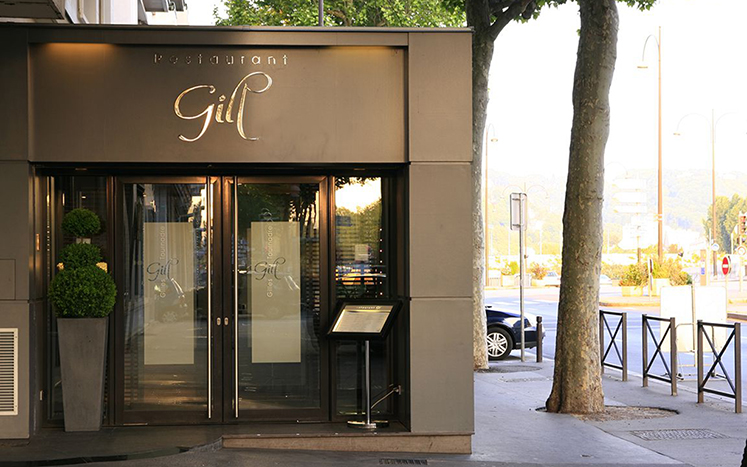 Unique in the world:
"Rouen-style roasted pigeon."
Sylvie Tournadre, Maître de Maison, presents his property:
Born in Normandy, two-star Chef Gilles Tournadre has remained faithful to his region. This progressive Chef knows everything there is to know about the culinary traditions of Normandy. On the banks of the river Seine, close to the cathedral painted by Monet, he adds his personal touch to the local style, joyfully reinterpreting the classics and giving them a new twist, as with his version of the traditional Normandy pressed duck recipe and his Rouen-style roasted pigeon. A staunch defender of top-quality and locally sourced products, he will always prefer to serve a fresh line-caught fish, brought to shore by the local fisherman, rather than an exotic fish from overseas.
Are you in possession of a CRÉATION Gift Certificate or Box?
Call:
+33 (0)2 35 71 16 14
Address:
Restaurant Gill
8-9, quai de la Bourse
76000
Rouen
France
Email:
gill@relaischateaux.com