La Bonne Étape
Hotel and restaurant in a village.

France, Château-Arnoux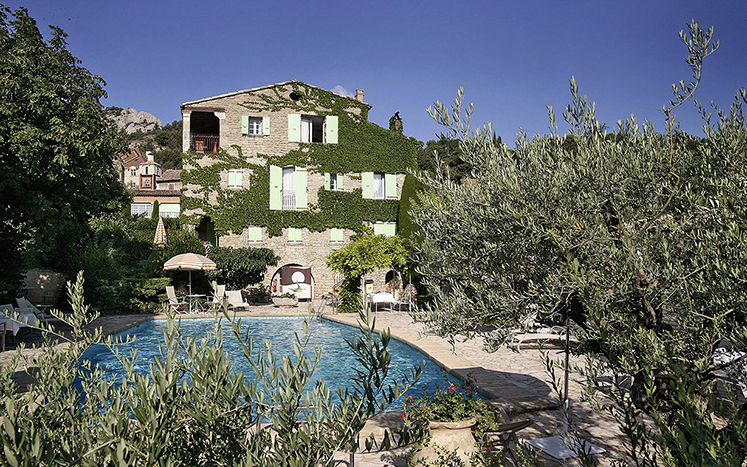 Unique in the world:
"The delicious lavender-scented honey ice cream served in it's bee hive."
Jany Gleize, Maître de Maison, presents his property:
Countless generations of the Gleize family have looked after this 17th century post house. The balconies, the mosaiced walkways and the almond-green shutters are the work of Jany, the latest in the line. In the kitchen he reinvents the Provencal recipes of grandmother Gabrielle, with traditional flavours. Sweets are a tribute to Jany's father, Pierre, a confectioner. Sample the delicious lavender honey ice cream served in it's bee hive. A vegetable and a landscaped garden blend flowers, fruit and vegetables. Much more than simply a stopover, this is a voyage for the senses and a stepping stone to reaching perfect happiness.
Services
Car Park
Garage
Children welcome
Activités
Horseback riding
Fishing
Golf
Rafting
Skiing
Biking
Mountain biking
Cooking classes
Pastry classes
Gliding
Hot-air ballooning
Are you in possession of a CRÉATION Gift Certificate or Box?
Call:
+33 (0)4 92 64 00 09
Address:
La Bonne Étape
Chemin du Lac
04160
Château-Arnoux
France
Email:
bonneetape@relaischateaux.com