Château de Rochegude
Hotel and restaurant in a park.

France, Rochegude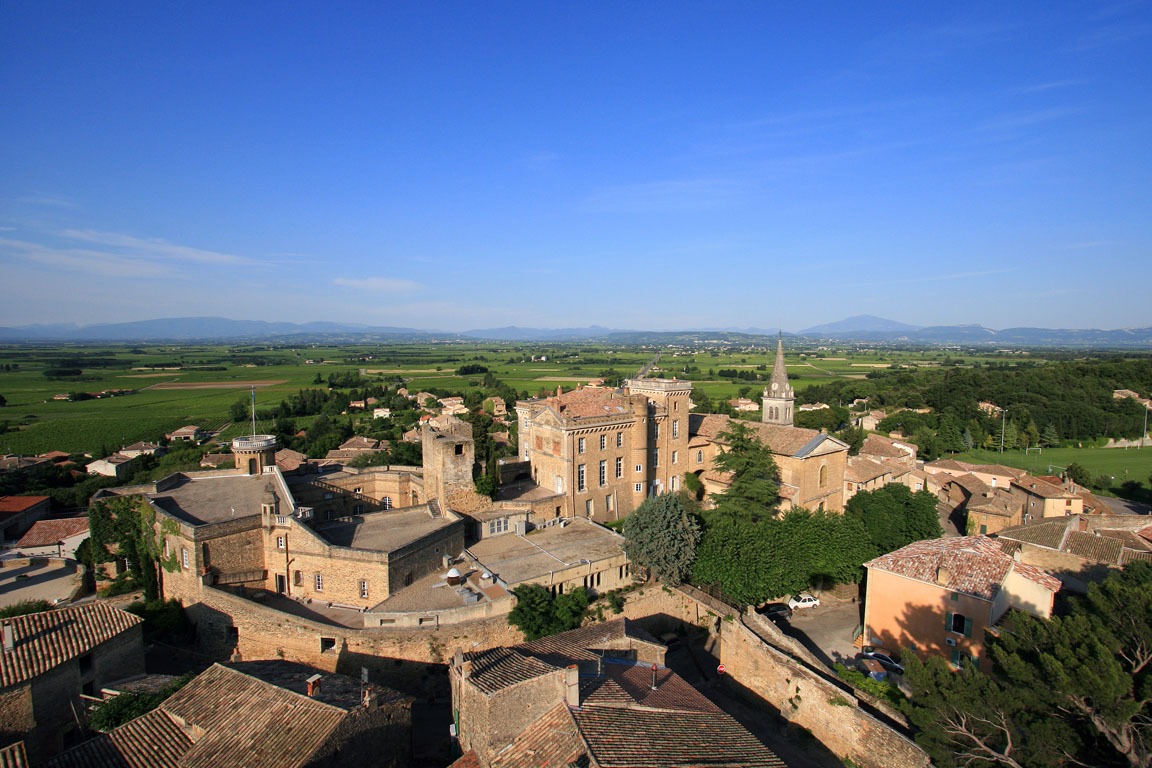 Unique in the world:
"Local truffles, thinly-sliced, seasoned and lightly steamed with butter."
Ambre Conte, Maître de Maison, presents his property:
The Château de Rochegude, a 12th century fortress, is located in the heart of the Provencal Drôme region and majestically overlooks the Côtes-du-Rhône vineyards, with vistas of the Mont Ventoux. The cellars of the château boast some of the best wines and are a starting point for wine tastings in the surrounding vineyards. Other activites on offer include a visit to the Ardèche caves or to some of the many Roman remains, such as the Pont du Gard and the antique theatre in Orange. On your return to the château enjoy a snack of warm local truffles, thinly-sliced, seasoned and lightly steamed with butter, accompanied by eggs and slices of toast.
Services
Car Park
Valet
Children welcome
Equipements
Terrace
Lift / Elevator
Outdoor
Activités
Horseback riding
Golf
Rafting
Tennis on site
Biking
Mountain biking
Search for black truffles (December to March)
Wine tasting and initiation to oenology
Are you in possession of a CRÉATION Gift Certificate or Box?
Call:
+ 33 (0)4 75 97 21 10
Address:
Château de Rochegude
Place du Château
26790
Rochegude
France
Email:
rochegude@relaischateaux.com
year validity *
540 properties around the world
48 h to 72 h delivery *
secure payment
100% Relais & Châteaux
* for metropolitan France only
La Maison des
in Paris
Acheter sur place des
and boxes on site

33 Boulevard Malesherbes
75008 Paris, France
+33 (0)1.58.18.30.00

From Tuesday to Friday : 10AM-7PM
On Saturday : 10AM/1PM and then 2PM/7PM - Summer closure from 5 to 17 August.