Villa Gallici
Hotel and restaurant in town.

France, Aix-en-Provence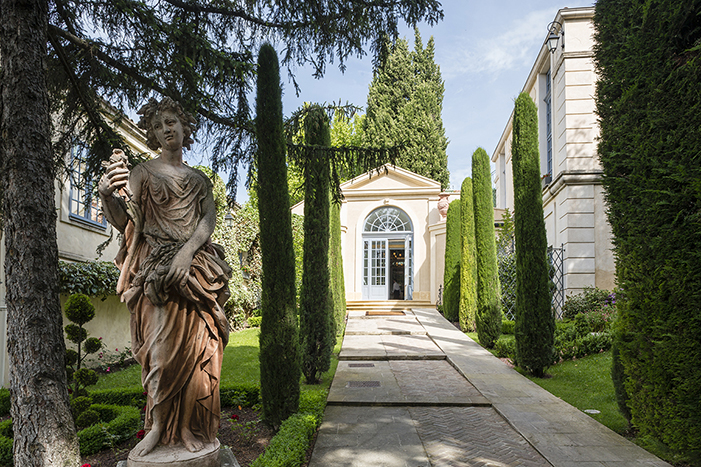 Unique in the world:
""cézanne package", which includes a visit to the painter's studio."
Laurent Mounet, Maître de Maison, presents his property:
Paul Cézanne missed Aix terribly whenever he left, and never ceased to be inspired by its beauty. Many after him succumbed to the charm of this town and the ambience of this Florentine residence. The rooms are sumptuously decorated, and open onto a private garden filled with the fragrance of lavender. The cuisine pays tribute to Provence with dishes like sautéed loin of lamb and aubergine caviar with olives, black garlic sauce and fried basil. Try the famous local speciality of Calisson, sweets flavoured with melon and orange. Villa Gallici offers a special "Cézanne package", which includes a visit to the painter's studio.
Services
Car Park
Valet
Children welcome
Activités
Horseback riding
Golf
Diving
Water skiing
Biking
Indoor bike
Sailing
Mountain biking
Are you in possession of a CRÉATION Gift Certificate or Box?
Call:
+ 33 (0)4 42 23 29 23
Address:
Villa Gallici
18 Avenue de la Violette
13100
Aix-en-Provence
France
Email:
gallici@relaischateaux.com
year validity *
540 properties around the world
48 h to 72 h delivery *
secure payment
100% Relais & Châteaux
* for metropolitan France only
La Maison des
in Paris
Acheter sur place des
and boxes on site

33 Boulevard Malesherbes
75008 Paris, France
+33 (0)1.58.18.30.00

From Tuesday to Friday : 10AM-7PM
On Saturday : 10AM/1PM and then 2PM/7PM - Summer closure from 5 to 17 August.